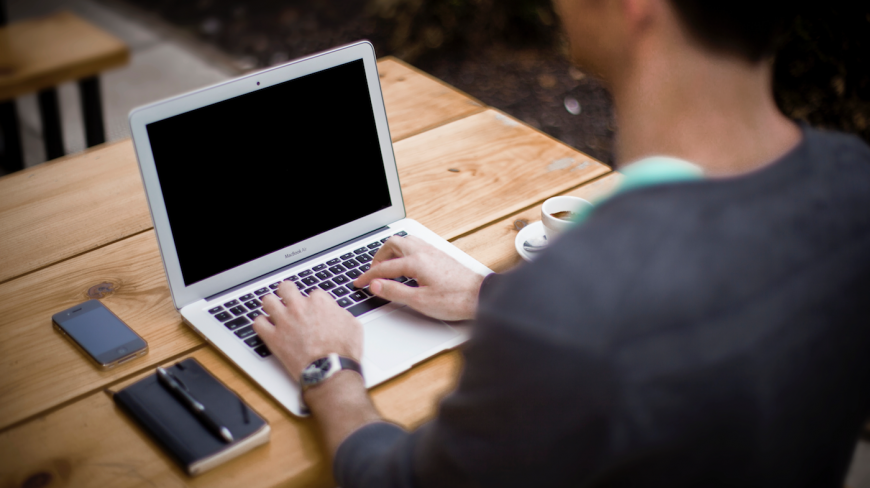 If you're a pastor, then you should be writing. Ok, wait! Before you start with a list of excuses just hear me out (besides, I know all the excuses because I regularly used them to avoid my responsibility as a writer).
As a pastor, your teaching is part of your spiritual fingerprint – make your impression through writing.
Writing is first and foremost an act of sheer will. It's not easy. But if you are a pastor I am fully convinced that it's a necessary part of your ministry. Here's why:
Expanding Your Audience
At first, this sounds self-serving. However, remember the Apostle Paul's desire to go to great lengths to reach people for Christ. He said, "I have become all things to all people, that by all means, I might save some." (1 Cor 9:22)
As a pastor, each week your audience is limited to the number of people that will attend your church on Sunday. That's a problem because even if you could pack the building every single week there's still a limit to how many chairs you can set up. And there's even a limit to how many services you can hold.
These physical limitations are difficult to overcome, but by writing and publishing there is virtually no limit to how many people you can reach. Sure, it takes a while to build a good-sized audience, but it's worth it.
Building a legacy
Here's one of my frustrations as a pastor: I usually spend 10-15 hours praying about, thinking about, preparing, and writing a message to teach on Sunday morning. Then, when I'm done…it's gone. Almost forever. No one may hear it again!
That's a problem because I believe these messages to be God-ordained and important to the cause of Christianity. Not just to my parishioners but to Christians everywhere. I don't want them to fade away forever.
A church and its leaders can have a great impact on the community both in terms of outreach and aid. But this is also true when it comes to the philosophy, doctrine, and teaching too.
As a pastor, your teaching is part of your "spiritual fingerprint" in the world. Allow those ideas to make an impression in the world through your writing.
Content Availability
As a pastor, you are in the business of creating fresh content every week. Literally, it's your job to look into the scriptures and find innovative ways of communicating those important truths to your congregation. Like me, you take those ideas, format them to be captivating and interesting, and verbally deliver them in the form of a sermon.
While the sermon is meant to be spoken, those ideas can also become source material for your writing. Whether they become a book or a weekly blog, you have ready-to-go content on a regular basis. So, there's no need to try to figure out what to write – just write what you are teaching.
There's considerable evidence to suggest that much of the scripture we read each week on Sunday morning are parts of sermons, regularly given by the Apostle Paul. The book of Hebrews is one long sermon!
Note: you'll notice that Sermon Series become great books, each sermon becoming a subsequent chapter of the book. This is one of the secrets of many ministry writers, from Timothy Keller to Chuck Swindoll.
It's Inexpensive
Previously, getting published was difficult and expensive. It's not that way anymore. A writer can publish a blog for a few dollars per month, if not for free. Platforms like Medium are also a great way to publish your thoughts.
Even if you desire to publish a printed book, self-publishing is so simple that there's no reason not to do it.
Increased Opportunities
Without question, published authors have greater chances to impact their community through speaking engagements, teaching opportunities, and additional writing prospects. This can lead to a larger audience but also to financial blessings as well. Some may shun the financial rewards that may accompany a writing career, but for many in ministry, this can be a realistic way to supplement ministry in a small church.
So where are you in the process of becoming a writer? Have you tried and failed? If so, keep trying! Develop a regular routine and stick with it.
Shared from By PhilAyres.